Here's a quick way to make a little lamp if you need one and have a can of tuna around. You do have cans of tuna right? You need the tuna in oil as that is what is burned as fuel in this lamp. Additionally tuna in oil has 80 calories as opposed to 50 calories in water packed tuna. Better in a survival situation when you need the calories anyway.
So, a tuna can lamp is simply punching a small hole in the top of the tuna can, inserting a wick and lighting. For this lamp I used a cotton ball that I corded out a couple inches. You can use cotton string or any other cotton material, a piece of rag for instance.
1: Poke hole
2: Insert wick
3: Light wick
4: Enjoy light
Added bonus: You can still eat the tuna after it has burned out.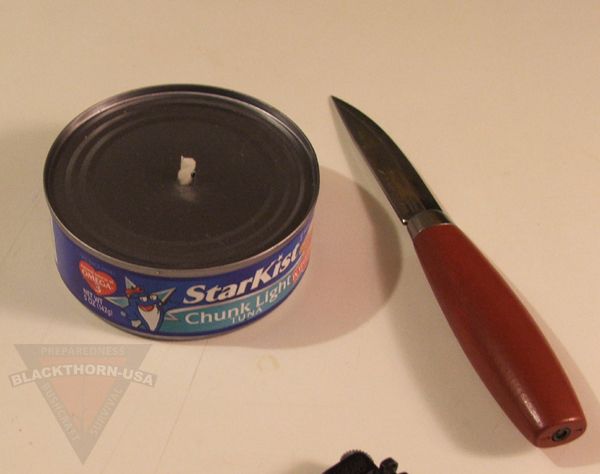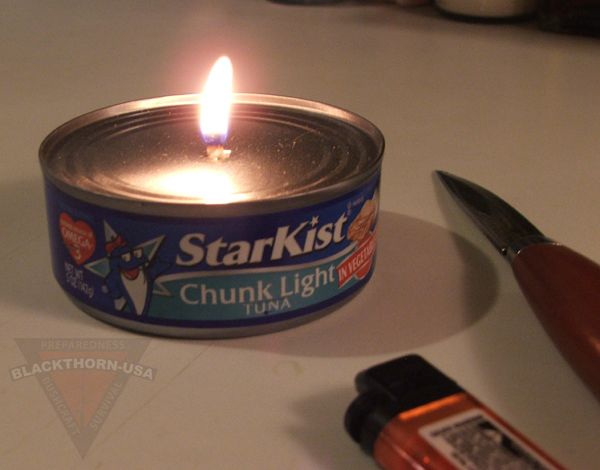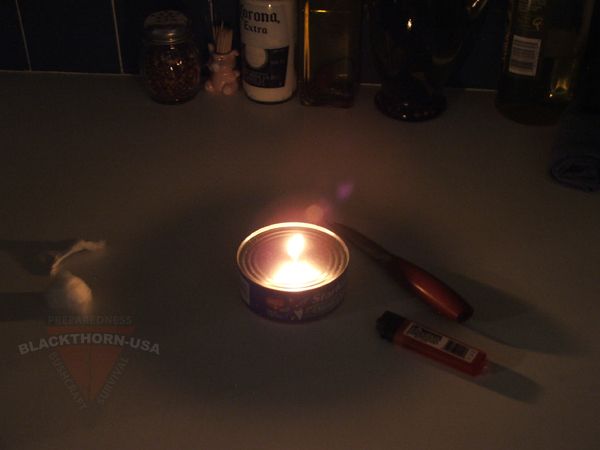 For more primitive oil lamps see this thread.