Someone was discussing emergency candles the other day. I thought maybe I'd just do a quick test to see how much better they really were than regular candles. I decided to test Sterno brand 9 hour emergency candles against some cheap Mainstays (Walmart) brand votive candles. Well pictures tell a thousand words so here ya go.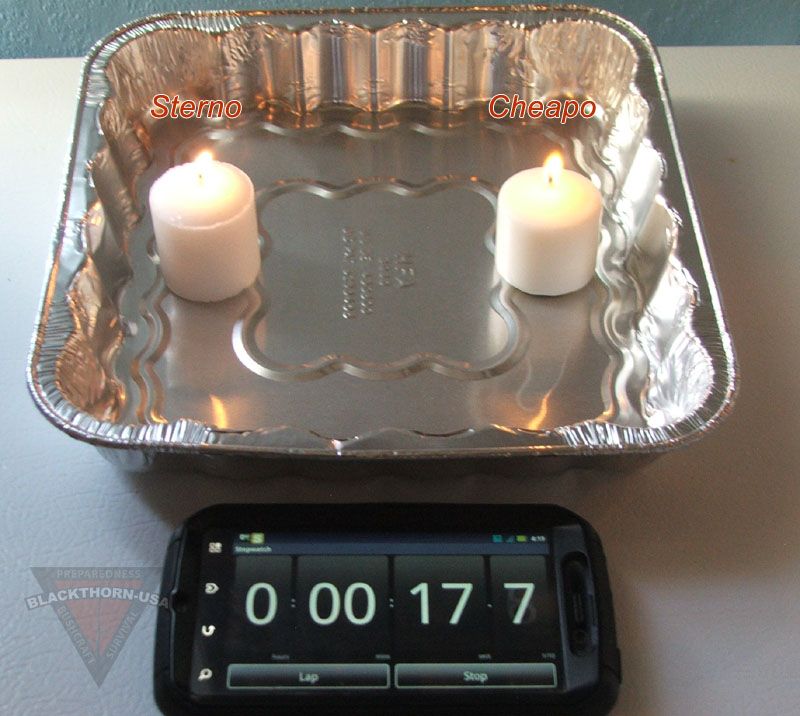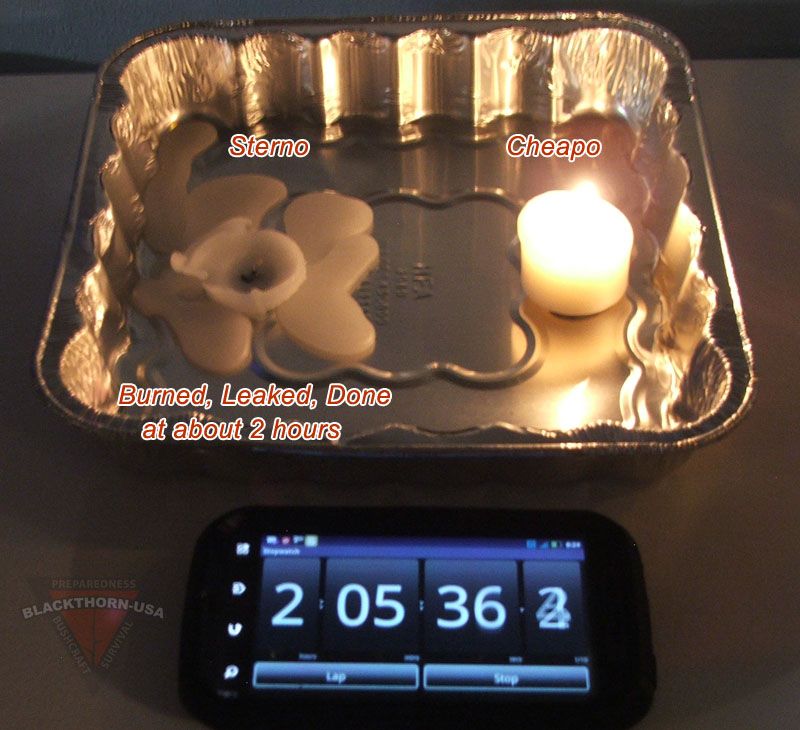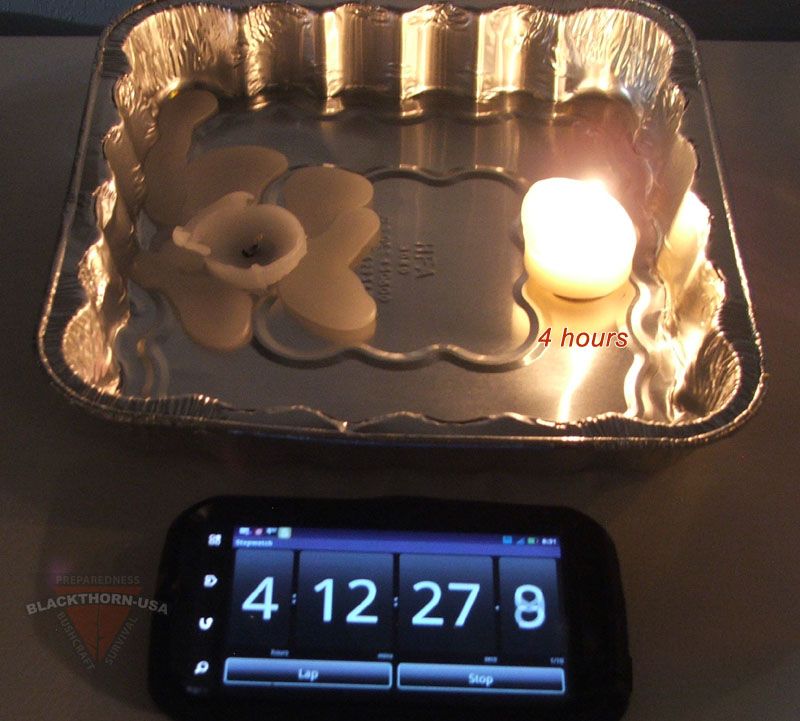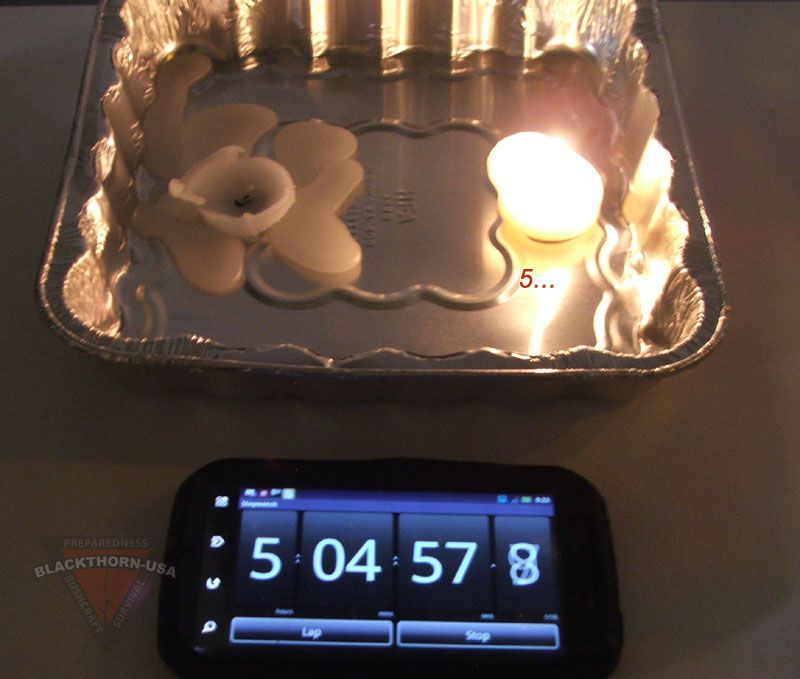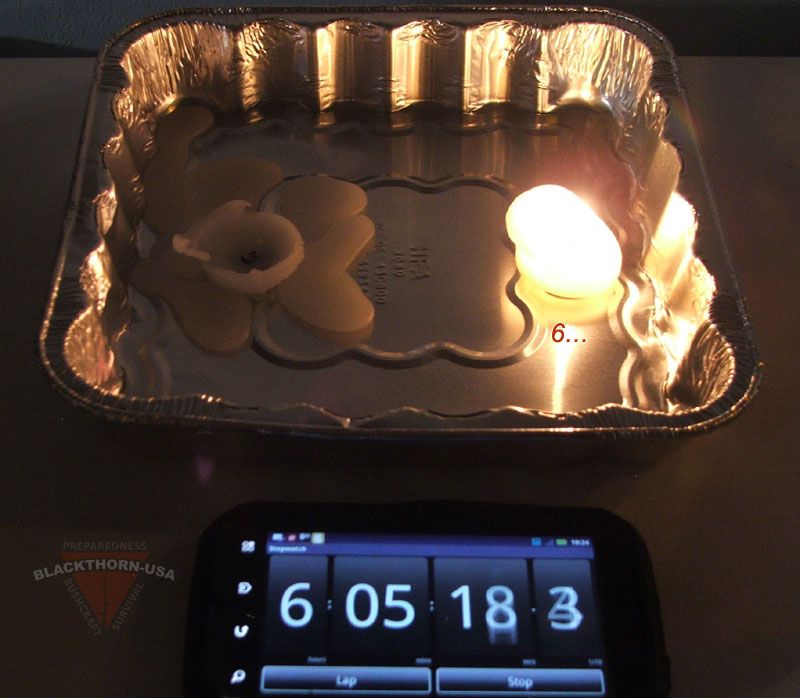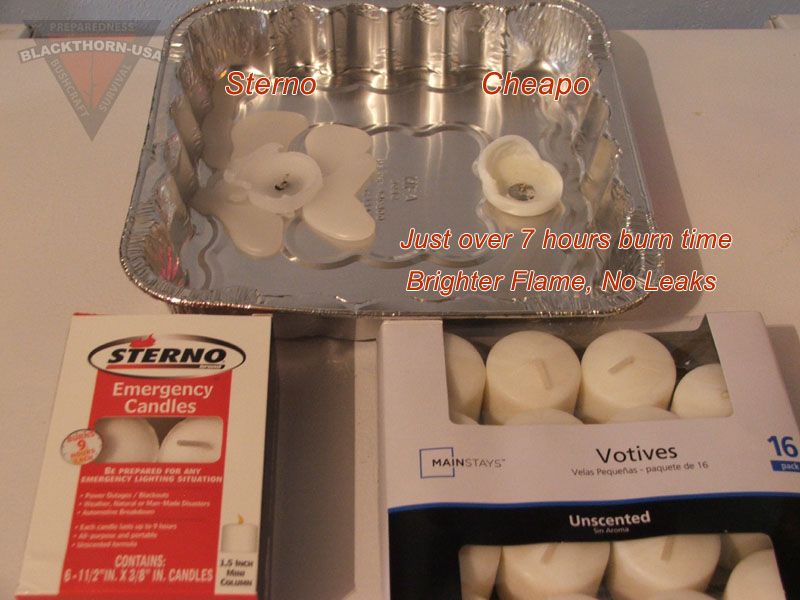 So… that was kinda unexpected. I thought perhaps that Sterno candle may have just been defective or an anomaly or something and decided to burn another. No need for 20 more pics but here's how that turned out.
Another instance where I'd like to buy American but won't because I demand quality. Sad but true.