We're doing some work and building a few things around our training grounds using Eastern Red Cedar. The trees are harvested locally from pasture fire kill and a few that we cut to thin out certain areas. We've been using an Alaska MK-II chainsaw mill to process out beams and planks. This mill will make 12"x12" beams all the way down to ¾" planks.
These mills are relatively cheap and nice in the fact that you can take them to your trees instead of having to haul your logs to the mill. Much easier to haul out cut lumber. It should be mentioned that the mill requires a saw with some power. A little walmart saw won't last long. We're using a Stihl 046 Magnum 6.1 HP (76.5cc), with a 36" bar wrapped with ripping chain.
After falling our trees we leveled up 2x4's on the ends of the log and then screwed 16' 2'x4's on to those to give us a flat, level surface to run the mill down to get our first cut. Then we adjusted the mill to cut just below the lower 2x4".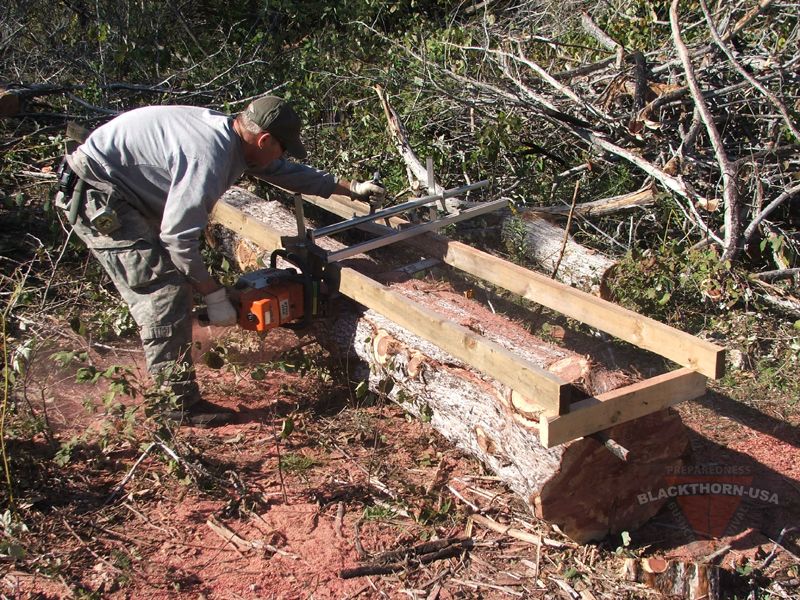 Here's another one setup partially cut.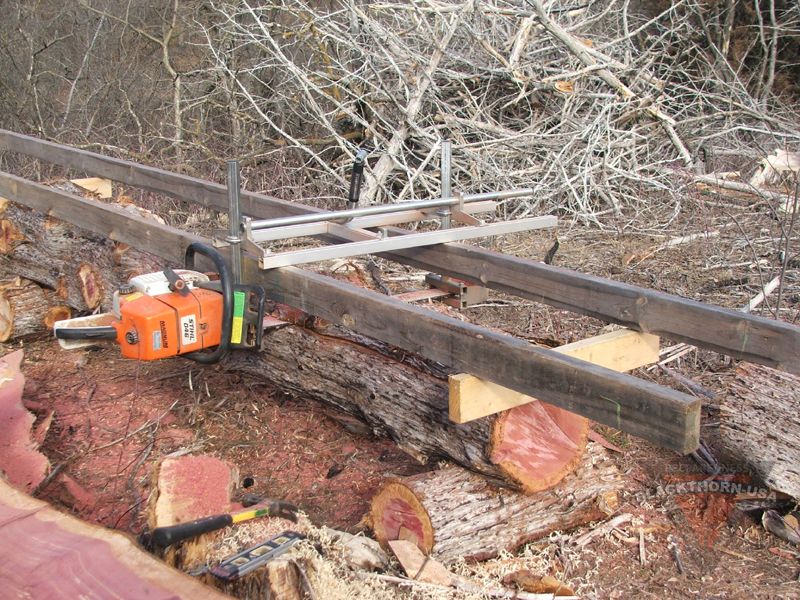 And first cut is done. The leveling boards and runners are removed leaving us with a flat surface for the rest of the cuts and a piece of slab wood. Notice the pretty red, naturally bug and rot resistant wood.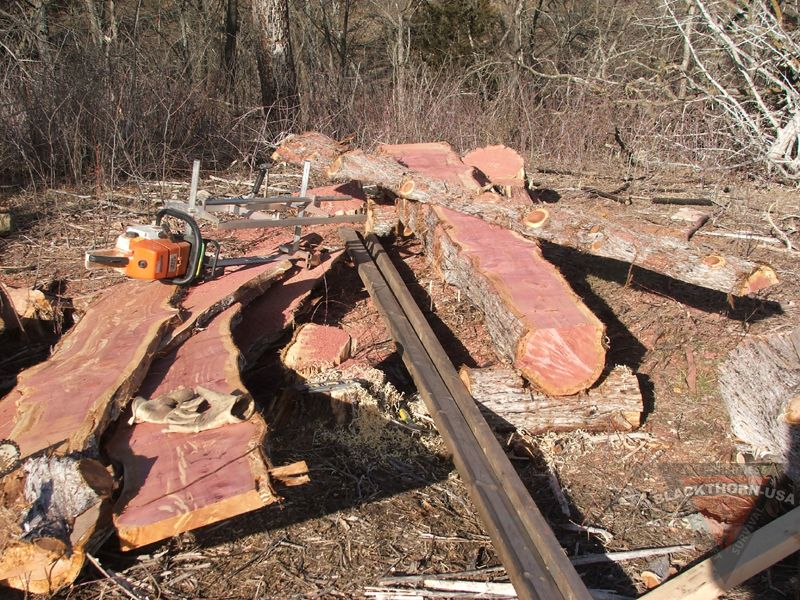 Heres a couple logs prepped and ready to cut into planks.
Here we have partially cut a plank at 1 ½" thick. Every pass down the log results in another plank. If you were cutting beams you'd rotate the log, square up to the cut side and re-adjust your mill.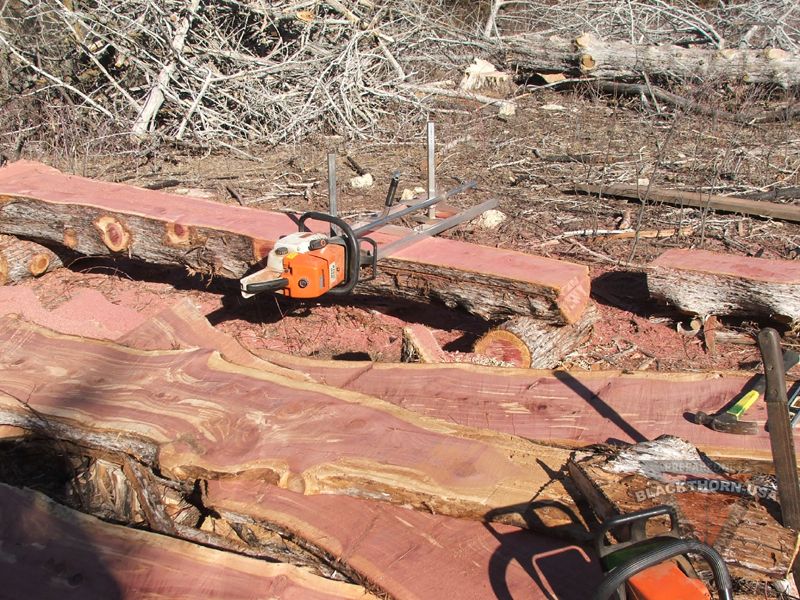 And a pile of fresh cut planks ready to haul out of the woods and be put to use.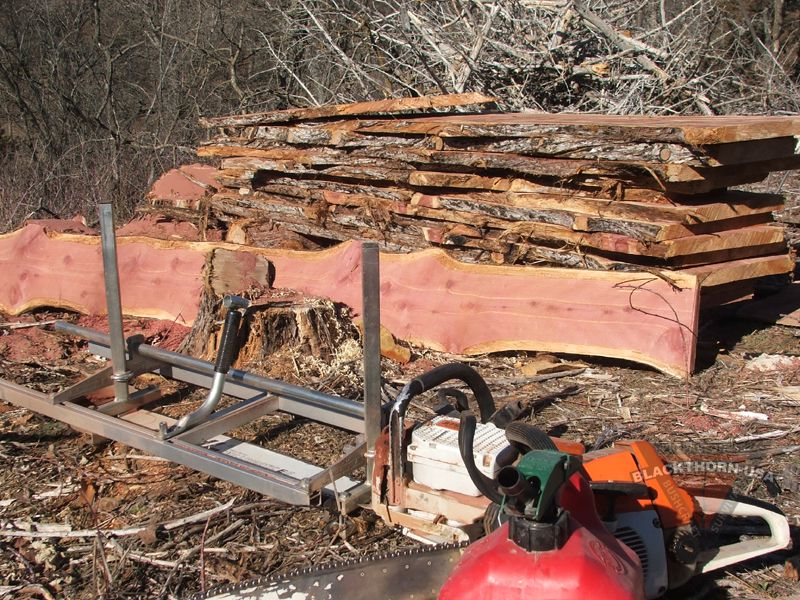 Overall these are great mills if you have the power to run one. A very handy tool to have for the remote cabin builder or anyone who has timber they can put to use around their property. Not a small investment, but then lumber isn't getting any cheaper either.
Thoughts, comments, questions?