So I decided to try my hand at micarta or jeancarta scales for my kukri. Here's how it went.
Found some brown and green jeans at a second hand shop and cut into strips.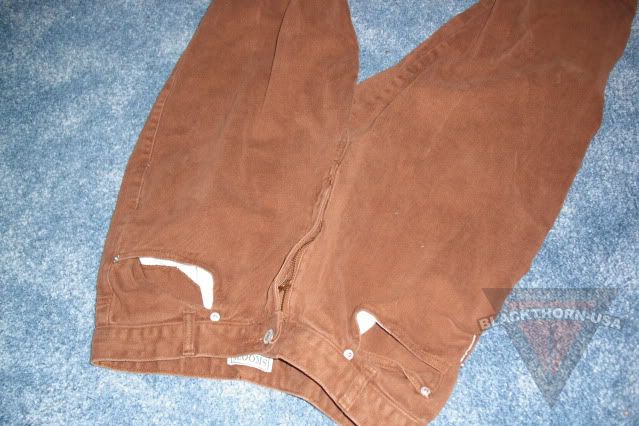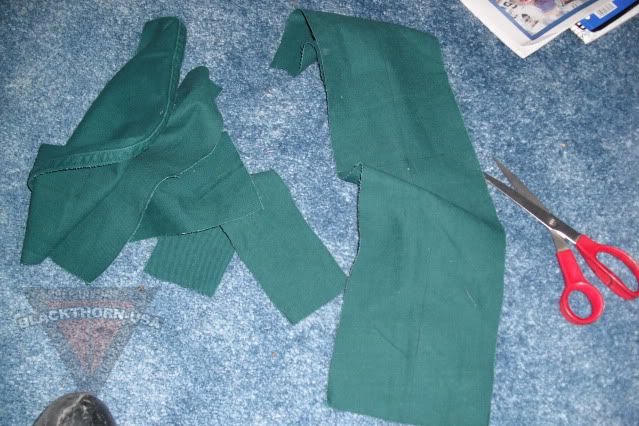 Saturated strips in fiberglass resin and layered them on wax paper alternating colors into a stack a bit thicker than I wanted my scales to be.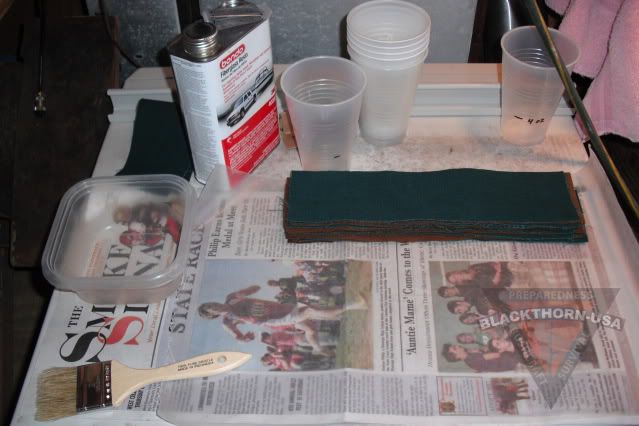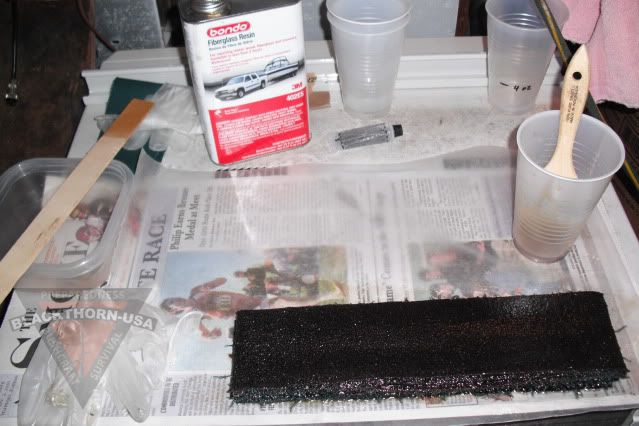 Folded the wax paper around the stack and clamped the stack to eliminate air bubbles and hold the stack flat as it cured.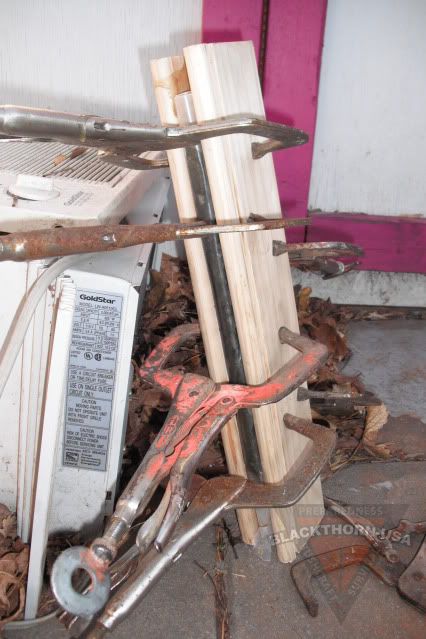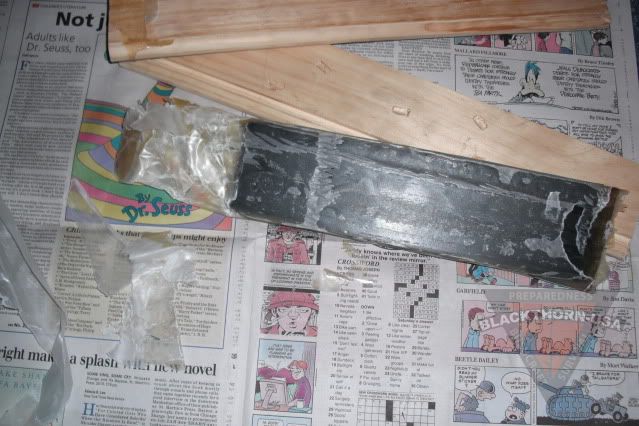 During this time I bead blasted the blade, got the rough edge shaped and seasoned the blade much like you would with cast iron. We'll see how well that works out. I then cut the scales out of the cured slab, drilled my holes and attached them with epoxy.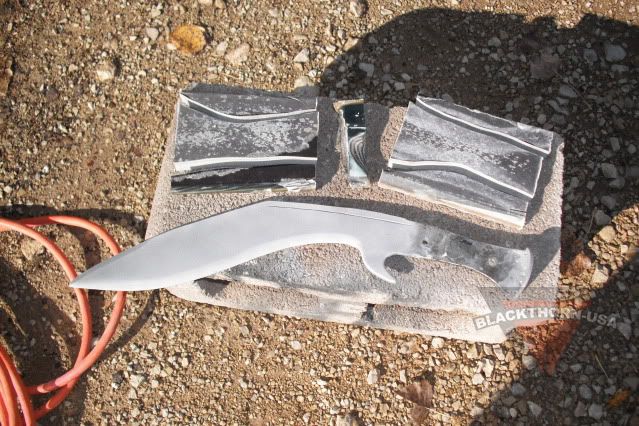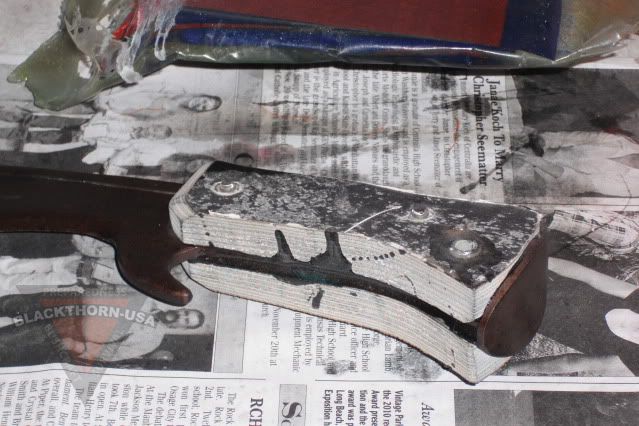 My wife has a cheap Bowie that she likes to throw. I re-handled hers as well, blue and orange, Bronco's fan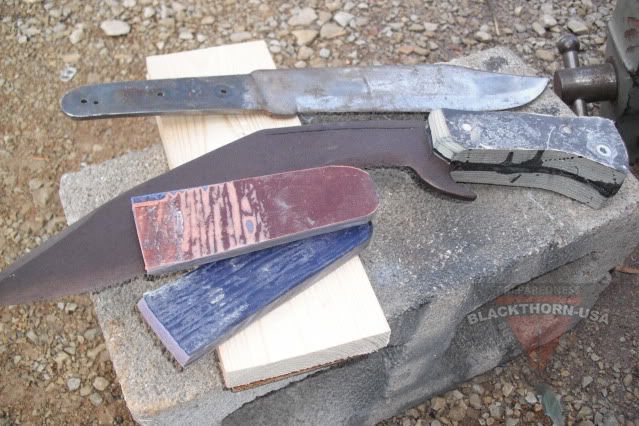 With various sanders and 4 ½ inch grinders with flap wheels I did most of the shaping. Then went to a Dremel tool and hand sanding.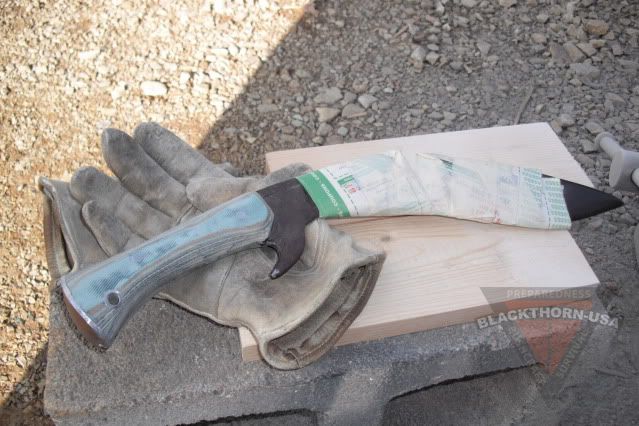 Once I liked the shape I gave hers a few coats of lacquer and mine a couple coats of linseed oil. I also re-covered my sheath and added mollee straps so I can attach a pouch to it. It also has 18' of para cord on it now.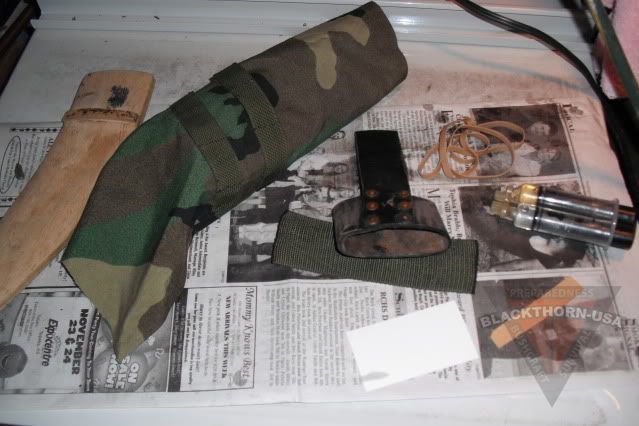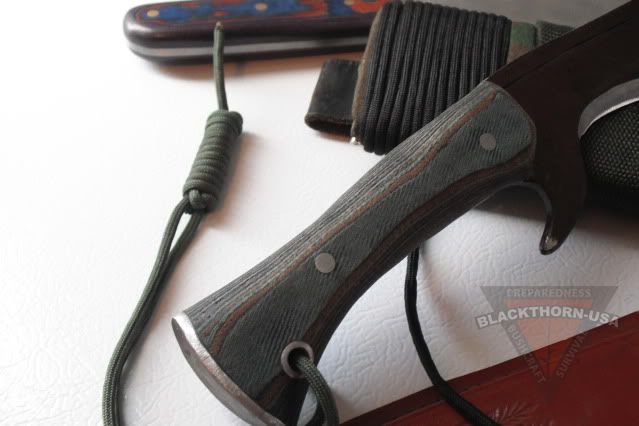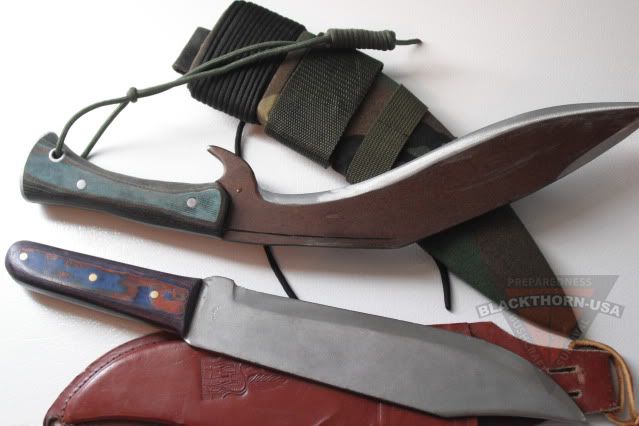 I have to work on the edge some more now but I'm pleased with the handles. The kukri fits in the hand nice and the scales provide a good grip. The Bowie is rather slick handled and the wife says it's easy to release when throwing.
Fun and easy project. Any questions hit me up.