Reloading pistol brass is a pain in the ass. Mostly due to the trimming of the brass and how it's not as easy as trimming rifle brass.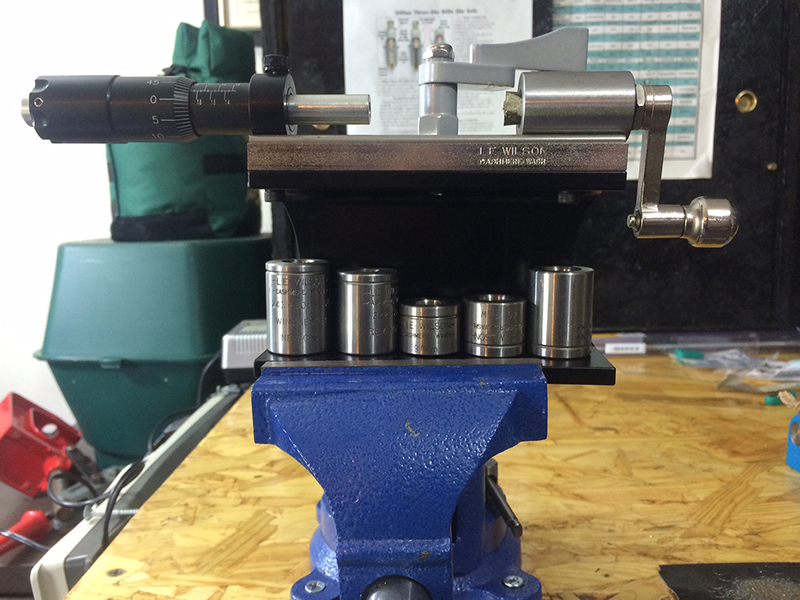 That is my Wilson case trimmer - quite possibly one of the most accurate and best case trimmers for precision reloading. The round cylinders are the individual holders for various calibers.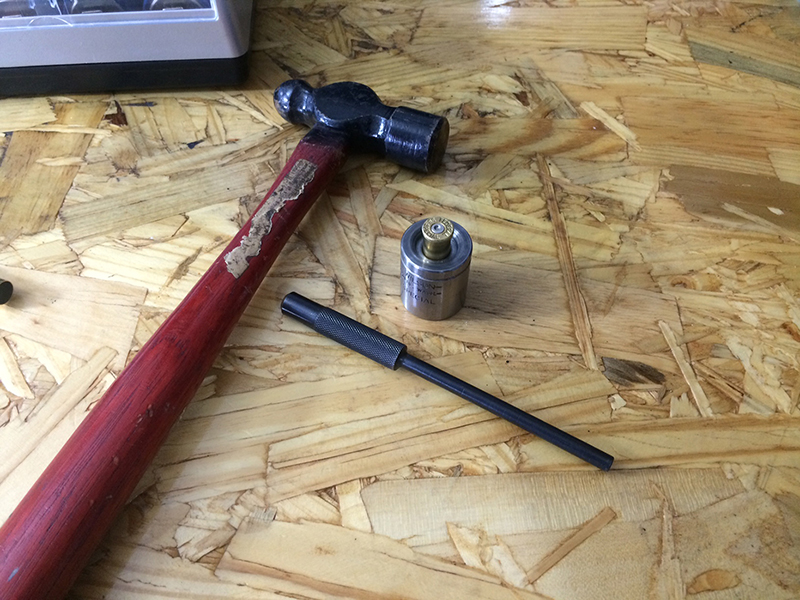 The "pain in the ass" part is that you have to tamp the shell into the cylinder with a hammer and punch. This takes time. This bruises thumbs. This makes noise. This is not necessary.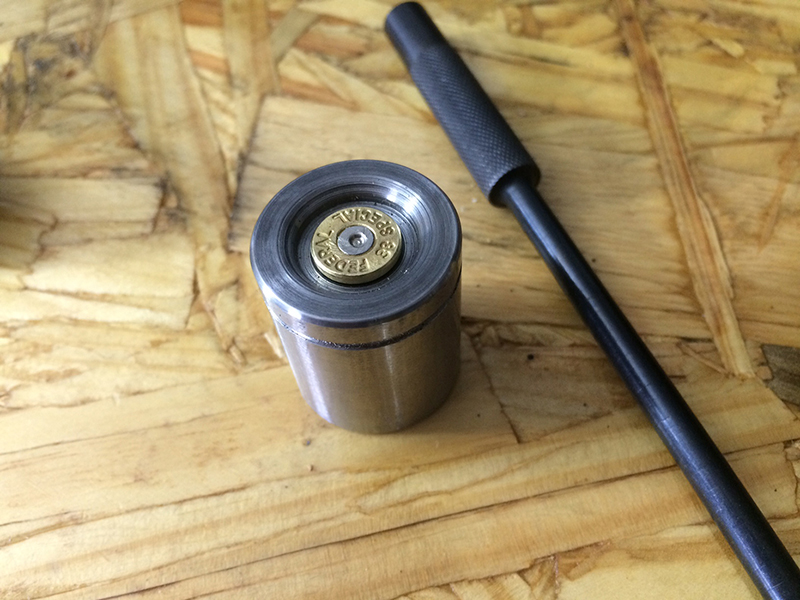 As you can see above, it can also damage the brass when you are tamping the shell into the cylinder. The whole process is just a giant pain in the ass and I hated it.
But after getting the brass into the cylinder, you still have to trim it and extract it.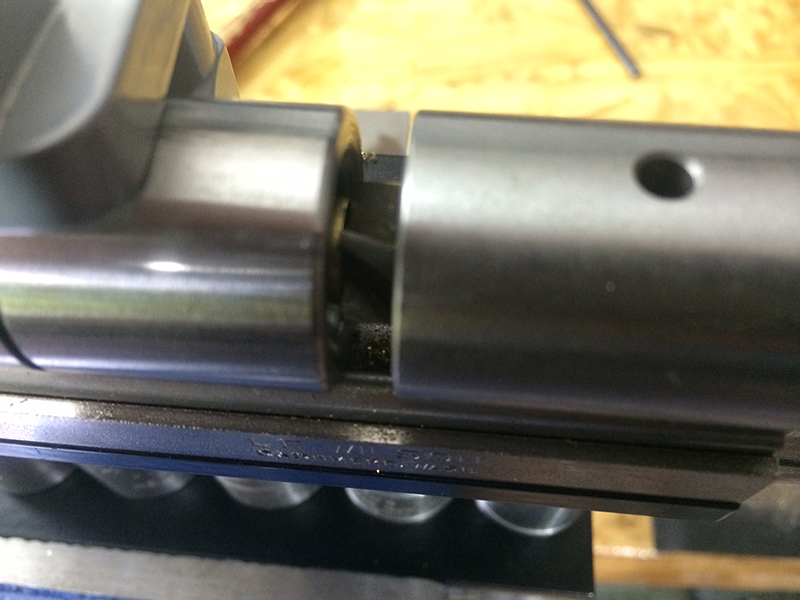 Trimming the case to length is NECESSARY AS HELL if you want a consistent and precision round. Too long of a case is one reason a revolver would jam, and 90% of the reasons that automatics don't feed or extract well.
After you trim the case to its optimal length - you still have to extract it from the cylinder. This requires more tamping - this time from the inside of the case: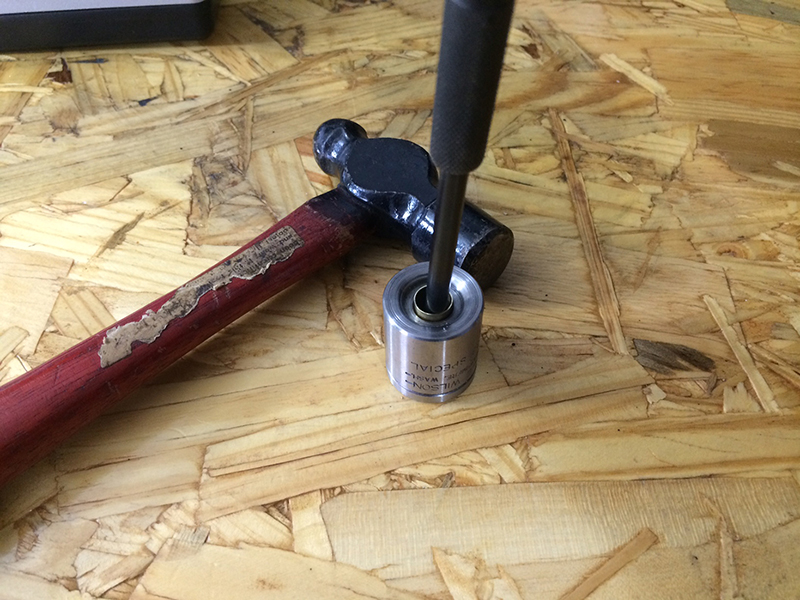 Again, that's more wasted time and more potential damage to the brass case, and still a giant pain in the ass.
So, I made a jig. This is the "phase 1" prototype for testing and to prove the concept - but it works fantastic.
Yep - I said it was ugly and a prototype. But it works.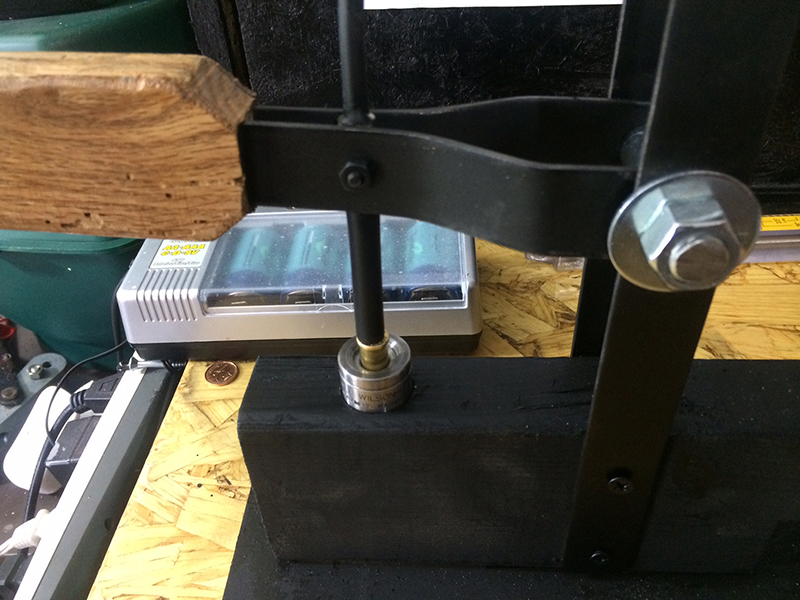 I now simply place the cylinder (all of which have the same outer diameter) in the hole, place the case in the cylinder and lower the press arm down. I took two pieces of copper tubing, welded them together and drilled a hole in the middle so it would pivot. The copper is softer than the brass and wont mar the case. The leverage easily pushes the case into the cylinder.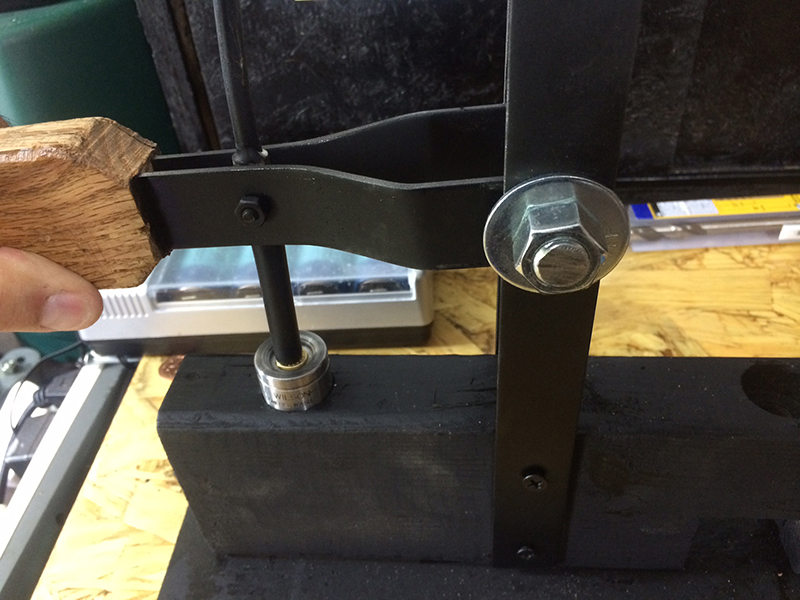 Then it's off to the trimmer for a precision trim: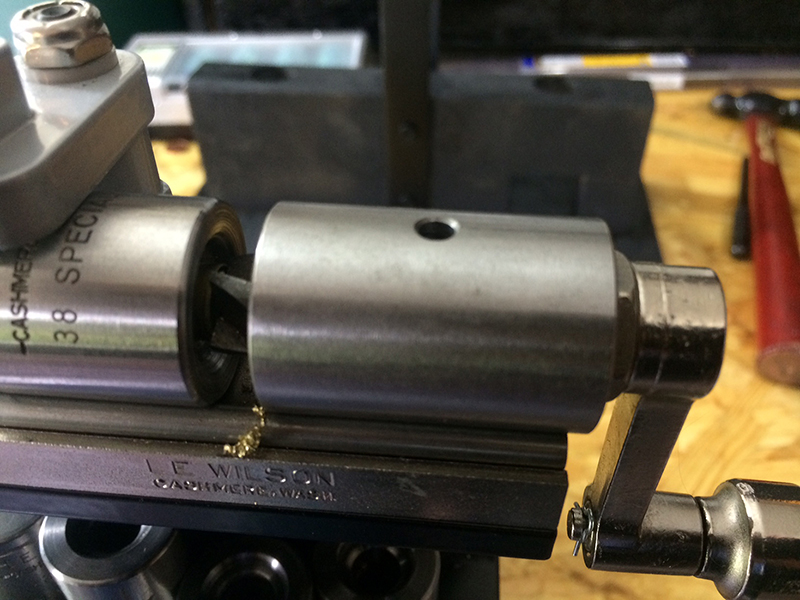 After trimming, I simply place the cylinder with the trimmed case into the second hole: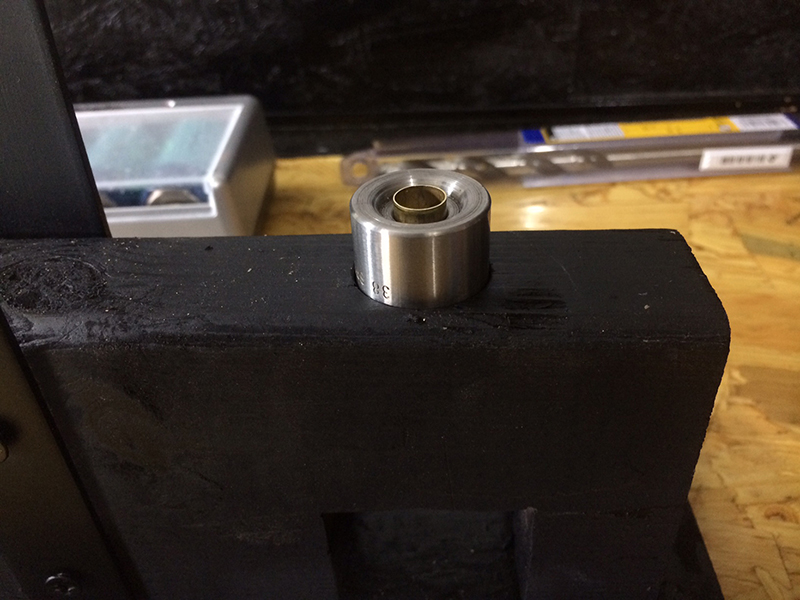 Move the lever to the left and lower - the copper tube pivots to drop into the case -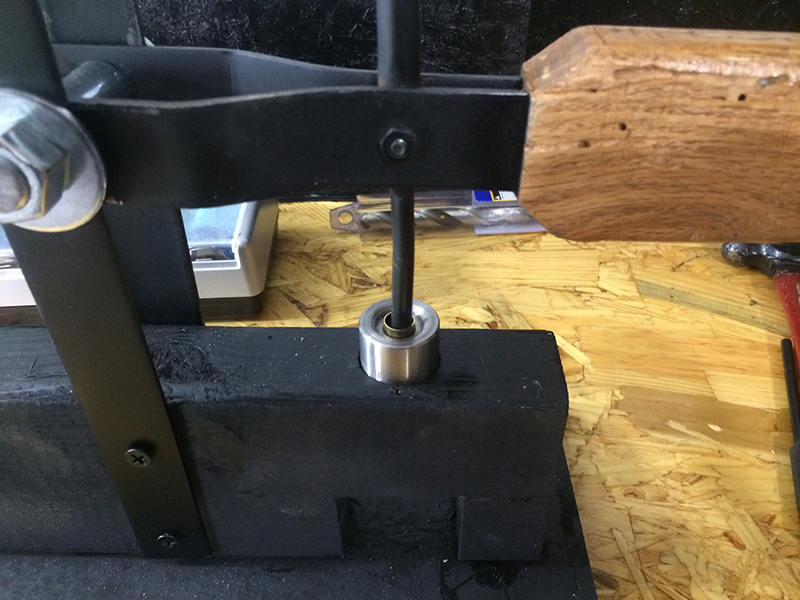 Apply pressure and pop the case out of the cylinder: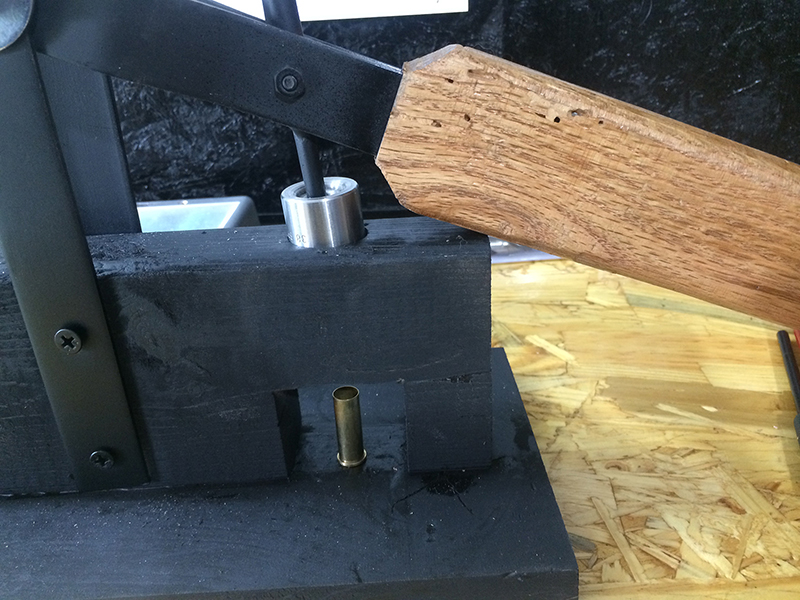 I need to refine the design a bit, make it completely out of metal so I can easily clamp it to the reloading bench and possibly re-design the way the case is extracted to I don't have to "flip" it out with my fingers. (Probably some sloped slide that it will roll down into a container) I also need to fine-tune the balance of the copper rod so that it swivels more freely... But this is a hell of a good prototype.