When I was building my AR, I opted for a NiB-x coated bolt carrier group from WMD. It was pricey but the reviews told me that this was an outstanding BCG and the NiB-x coating was like magic. I've normally run it dry and, like the instructions said - the carbon and soot just wipes off. I was impressed.
But over the past week, I decided to give it a REAL test - a torture test of sorts. Shooting about 2,000 rounds, suppressed without cleaning the weapon a single time. (Some rounds were subsonic while others were supersonic, but all with the suppressor attached) I would shoot about 500 rounds per day for 4 days. At the end of each shoot, I would simply put the gun up and not clean it or do anything other than put it in its case - giving the carbon plenty of time to harden and set up.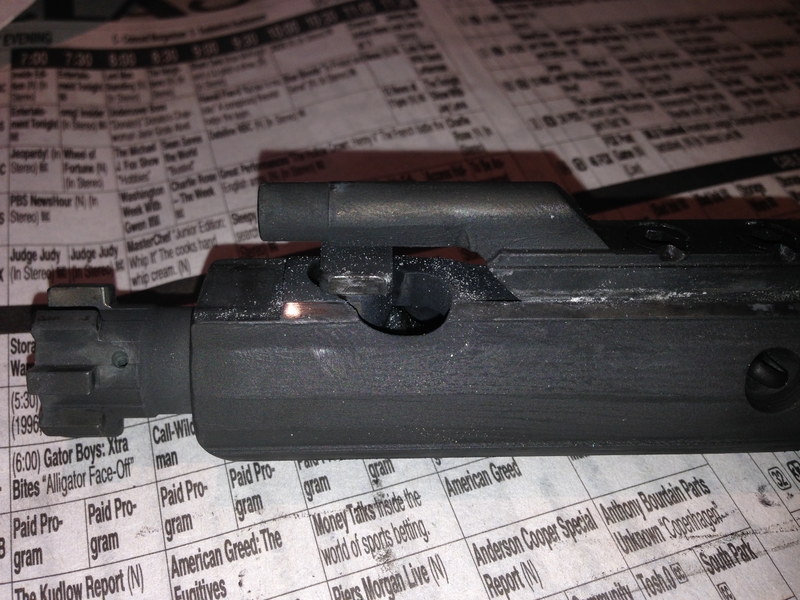 I shot and shot and shot - with AR-COMP powder and with Trail Boss - The latter being extremely dirty. Coupled with a suppressor for the week of shooting and the fact I was running the BCG dry, I had no illusions that the internals of my AR would be anywhere near clean. As you can see from the above and following photos, the carbon was caked on the BCG. There was not a millimeter where metal could be seen.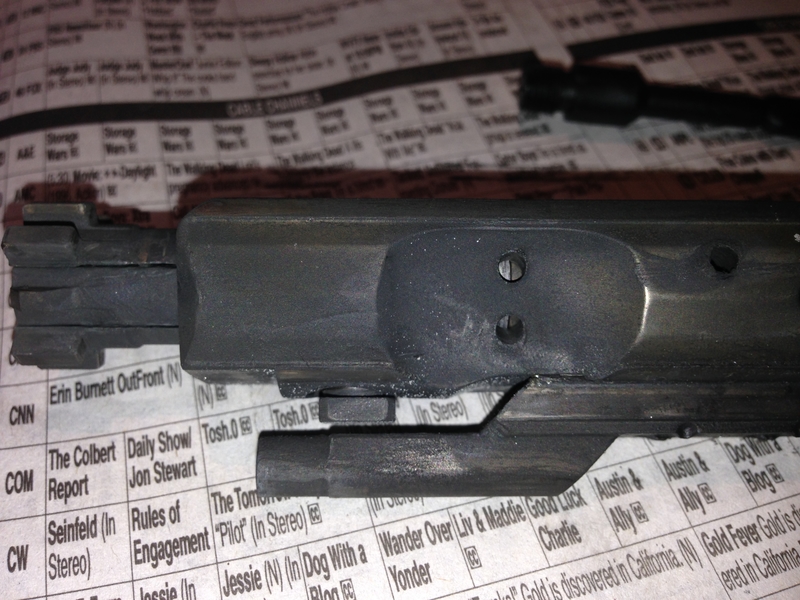 I should also be noted that I never had a single failure to feed/fire or a single failure to eject, even though there wasn't a single drop of lube applied to the BCG or the weapon and it wasn't cleaned a single time.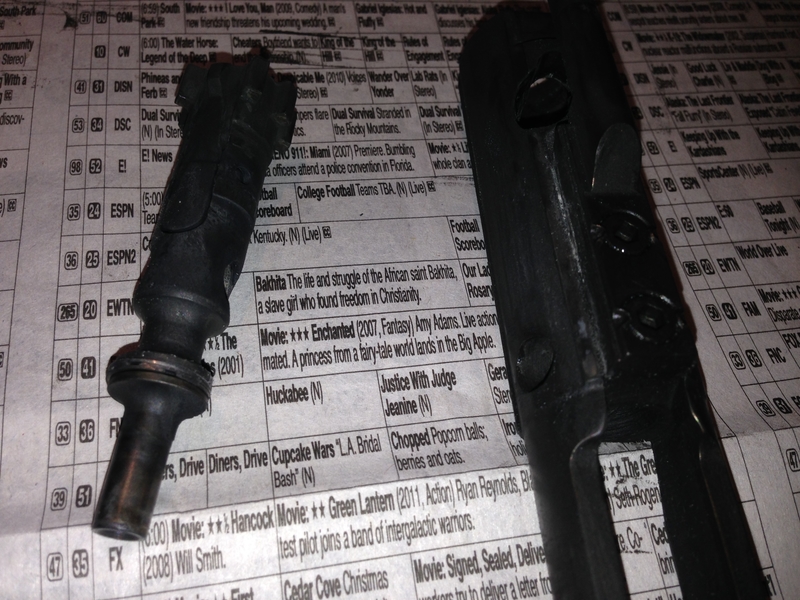 There were chunks of carbon coming from the gaps in the gas rings. It was a mess.
The cleaning process wasn't just a simple wipe off as I normally do. This took some work.
In the end, it required a healthy bath in CLP (soaked for about 2 hours) then wiped down, then polished a bit with Wilson's Silver polish paste.
It took about 3 hours in total to clean it (including the 2 hour soak), but in the end - it came back to life. With the exception of some staining at the far end (that meets the buffer) it is back, but with reduced luster. While it's not nearly as shiny as it was when it was new, the slick feeling of the NiB-x coating is still there and doesn't feel any different when it's dry.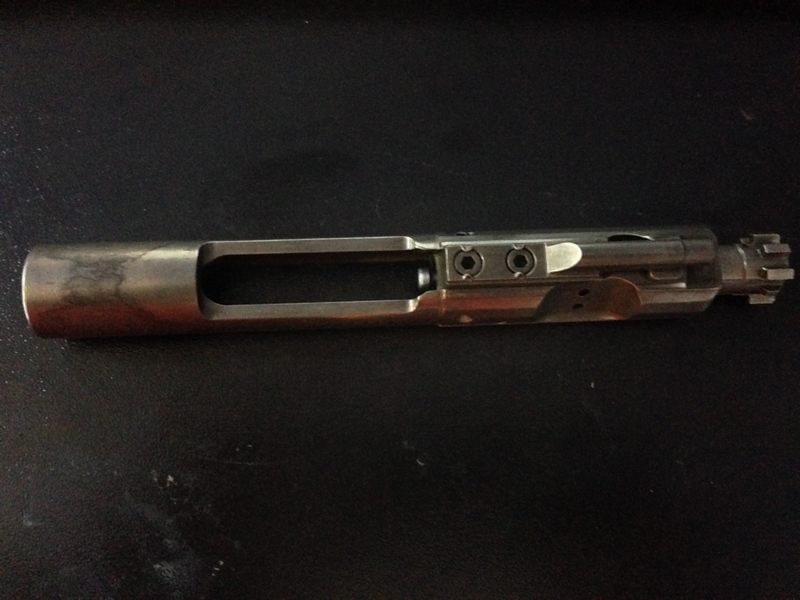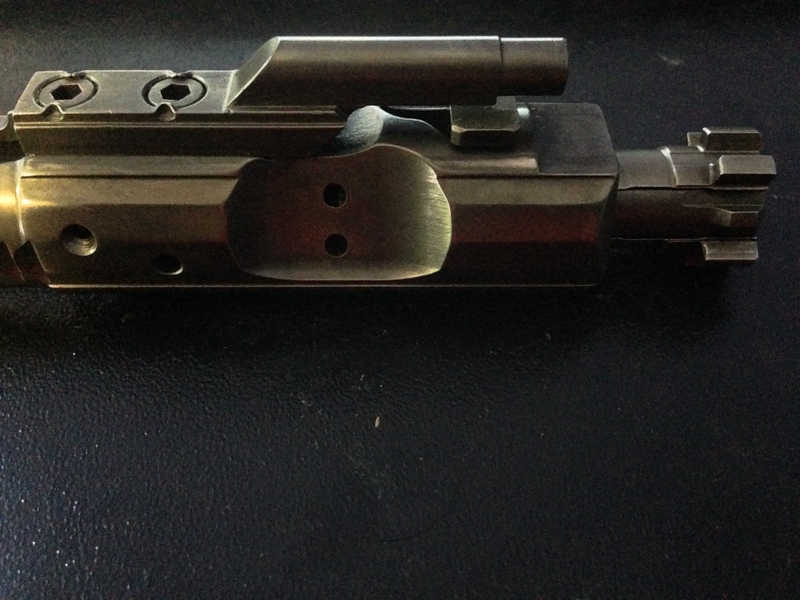 Overall, I'd say the NiB-x coating is worth the money. Considering most people shoot-clean-shoot-clean and don't leave carbon to set up on the BCG, then the "wipe down" works on the coating. When you do what I did, it tends to get nasty - but is still cleans up and retains its frog snot slick feel.