I have read about the bow trap a couple times but have never built or even seen one in real life. With the weather in the upper 40's and the ground kinda thawed I wanted to go out and mess with different snare triggers. Ultimately I decided to built a bow trap. With this being said this trap is extremely dangerous not only to animals but to humans as well. Use caution and Never walk in front of this trap when it is set!.
Materials that you will need:
1-arrow or very straight stick
3' 550 cord I used the outer case and used the inner strands for the trip wire portion of the trap.
2-8'' long 1'' dia. pegs These will need to be forked at one end. I used 1-3/4 roofing nails for the forks.
2-6'' long 1'' dia.
1-15'' long 1/2'' dia. trigger stick
1-30'' long 1'' dia. bow
1-4'' long 1/2'' dia. toggle stick
1-3'' long 1/2" dia. catch stick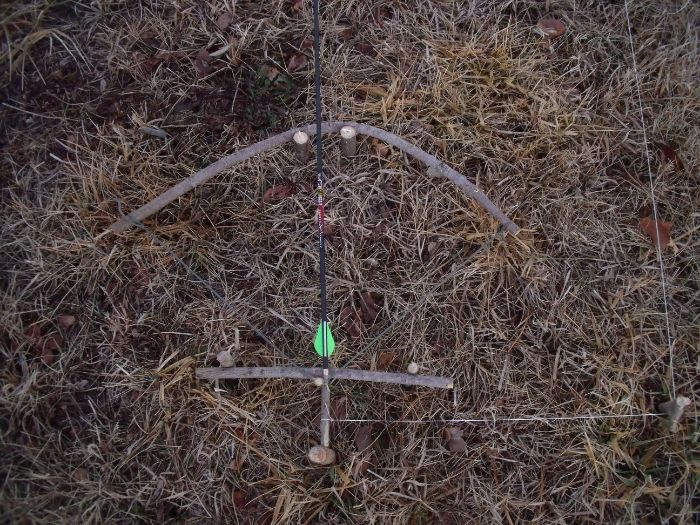 To construct this trap, build a bow and anchor it to the ground with the pegs. Adjust the aiming point as you anchor the bow. Lash a toggle stick to the trigger stick. The two upright sticks driven in the ground hold the trigger stick in place at a point where the toggle stick will engage the drawn bow string. Place a catch stick between the toggle stick and a stake driven into the ground.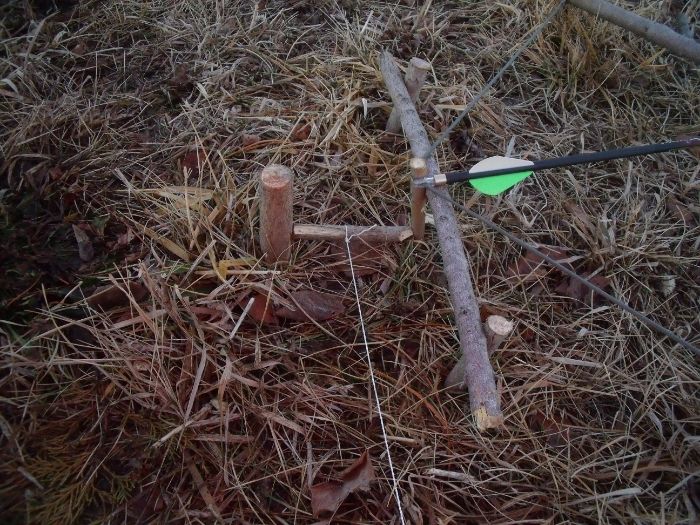 A close up of the trigger system.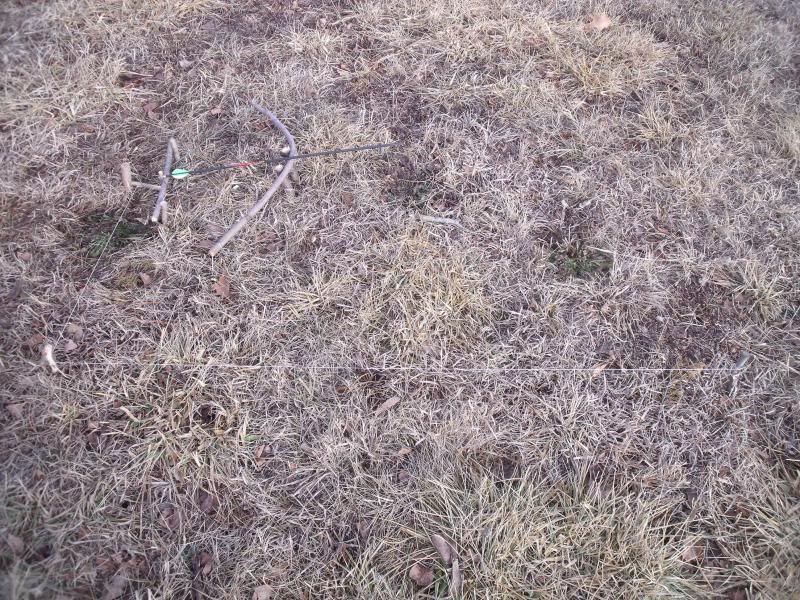 Tie a trip wire or cordage to the catch stick and route it around the stakes and across the game trail. When the animal trips the trip wire the bow launches the arrow. Also, if you notch the bow it will help the arrow stay on course. In this demonstration, I used a forked stick to hold the arrow.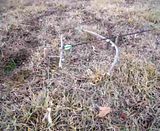 As you can see in the video, I did not have a target set up in front of the trap simply because I wanted to see how far the arrow would fly. It went a good 25-30 feet
I hope you enjoyed how to make a Bow Trap. If you have any questions feel free to ask!