So I had a little time after class today to play in the nice weather so I thought I'd make a fire using the two stick hearth method. Most everyone has seen the bow drill method where you cut a notch into your hearth to collect your dust for the ember. With this method no notch is needed. The dust, and ember, form in the natural groove between the two sticks. My Bow Drill thread
here
will give you instruction on how to use a bow drill, but this thread is to simply show another style of hearth.
Here's the hearth. Two fairly straight sticks bound together with natural cordage from a couple local plants. I had to carve into one stick just a little to get them to lay together. I also made a small notch on the back sides of both pieces to hold the cordage. You can see in the upper left a regular hearth board.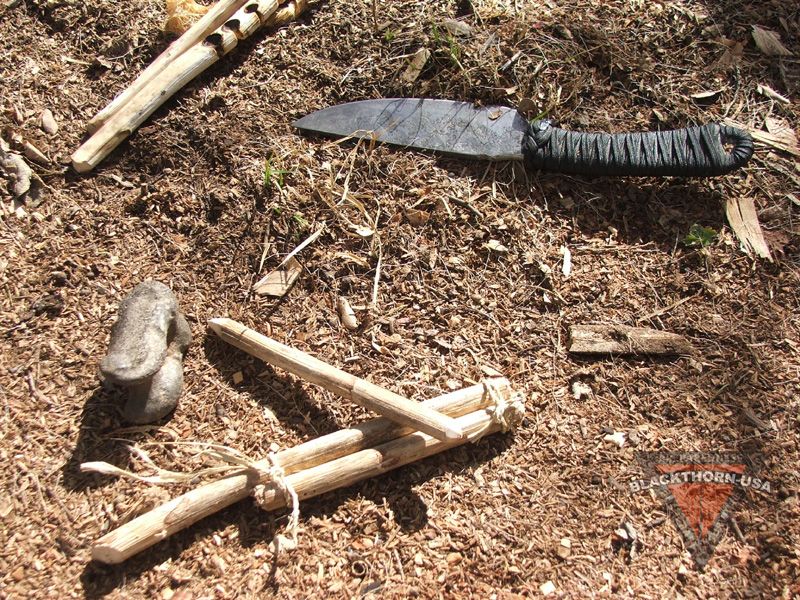 Using an old ankle bone as a bearing block I made a few embers. In fact out of 8 (you can get two per hole), I only had two that didn't result in embers. And that's because I got impatient and quit bowing to soon. That awesome knife is from
Helm Forge.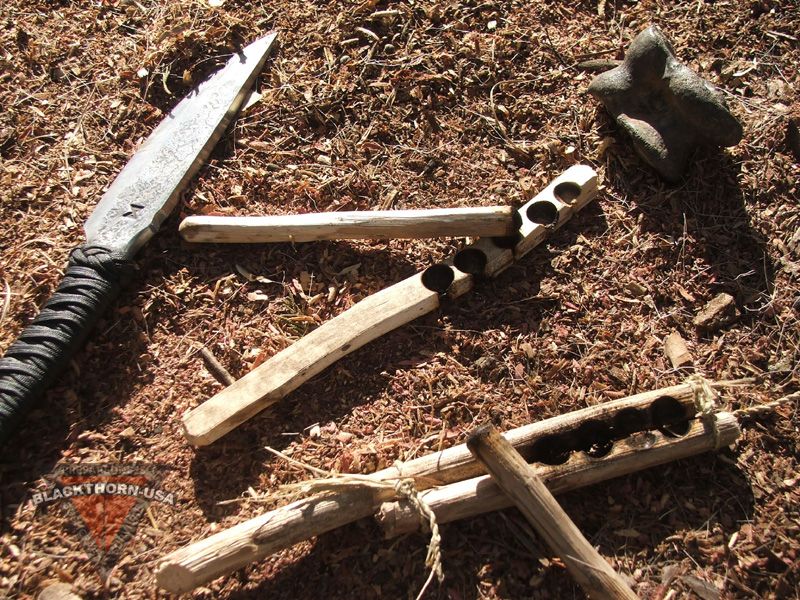 Here's a closeup of an ember although it doesn't look very red in the pic.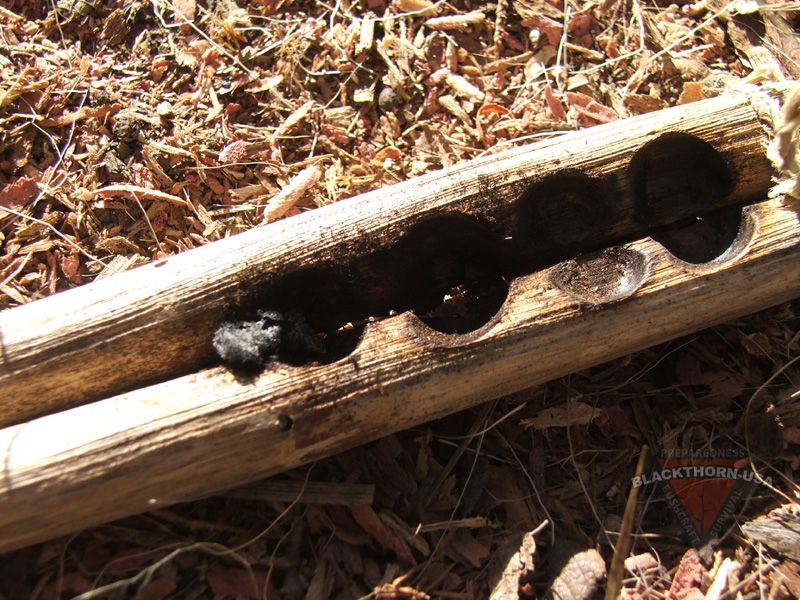 With that ember I lit a piece of natural cordage to use as an ember, or coal, extender. While that slowly burned down I went and grabbed some grass for tinder. Obviously this isn't the preferred method, you should have your tinder ready before you get your ember. On this occasion, I was just screwing around and decided to go ahead and blow one to flame. So I needed tinder. With the extender burning, I had that time. In fact a 4 inch piece of cordage burned probably 10 minutes.
Here it is stuck in a notch to keep it off the ground while I was away.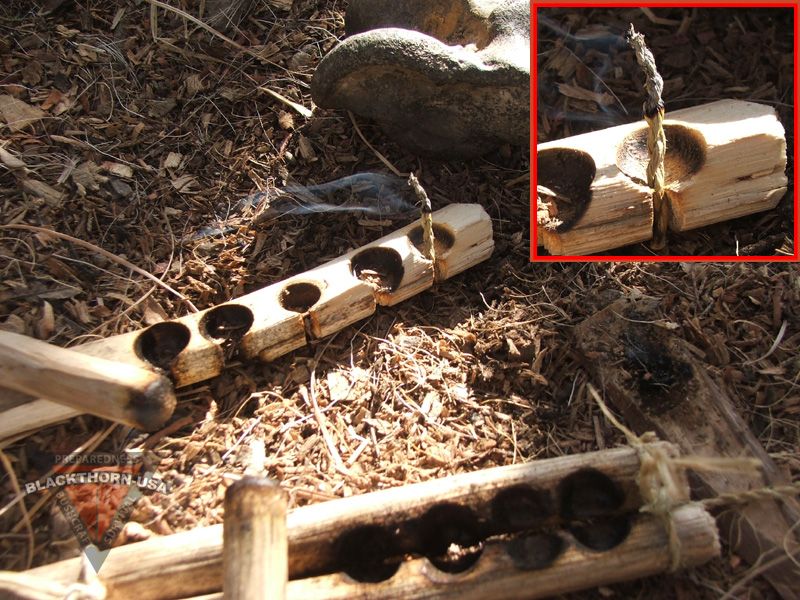 Just a fun way to kill a little time.