For those of us NOT looking to cut up a trophy rack and/or can never seem to locate sheds before everything else Blackthorn has um drilled for use as friction fire bearing blocks. Just a Sycamore on Sycamore FF.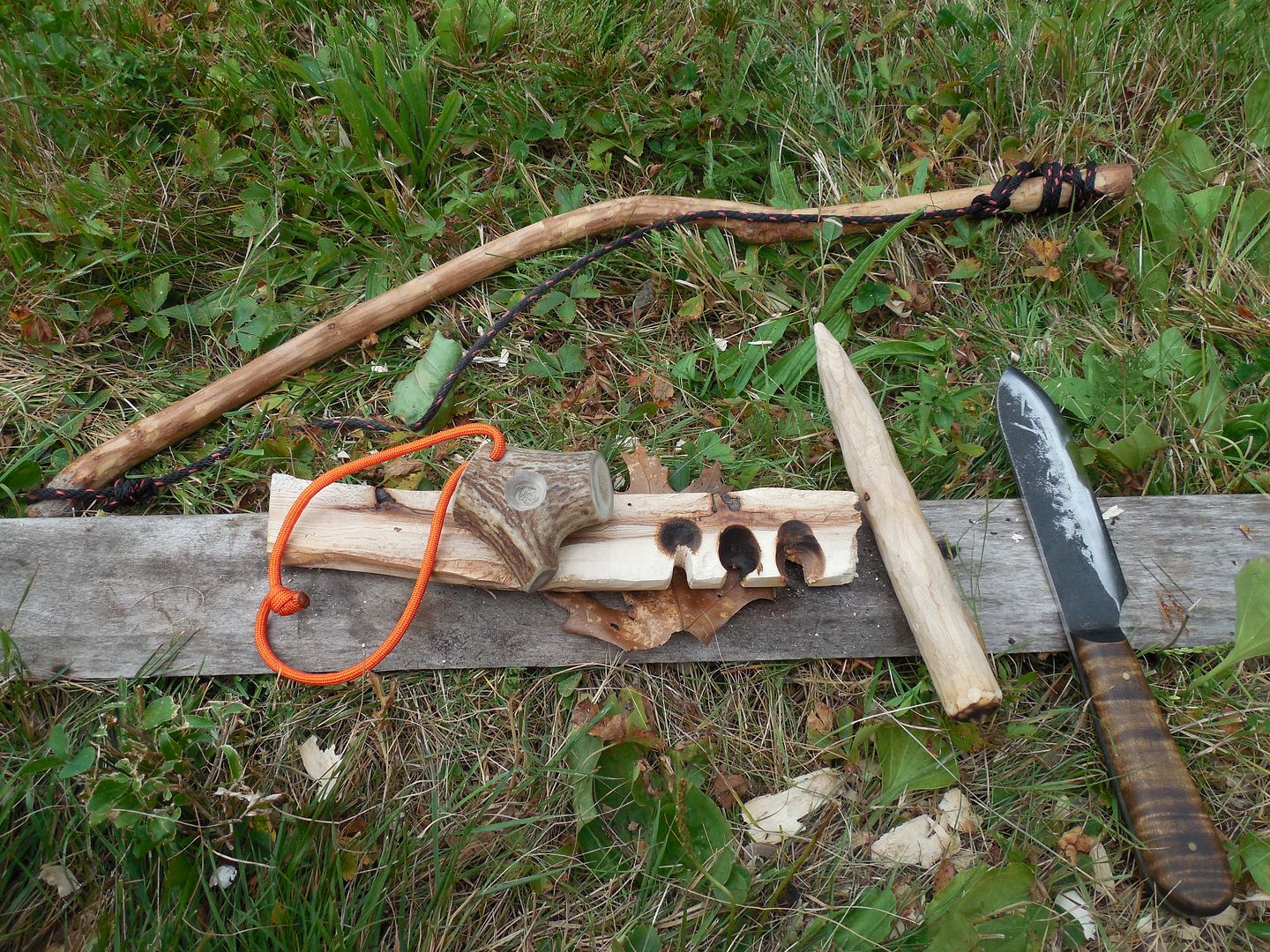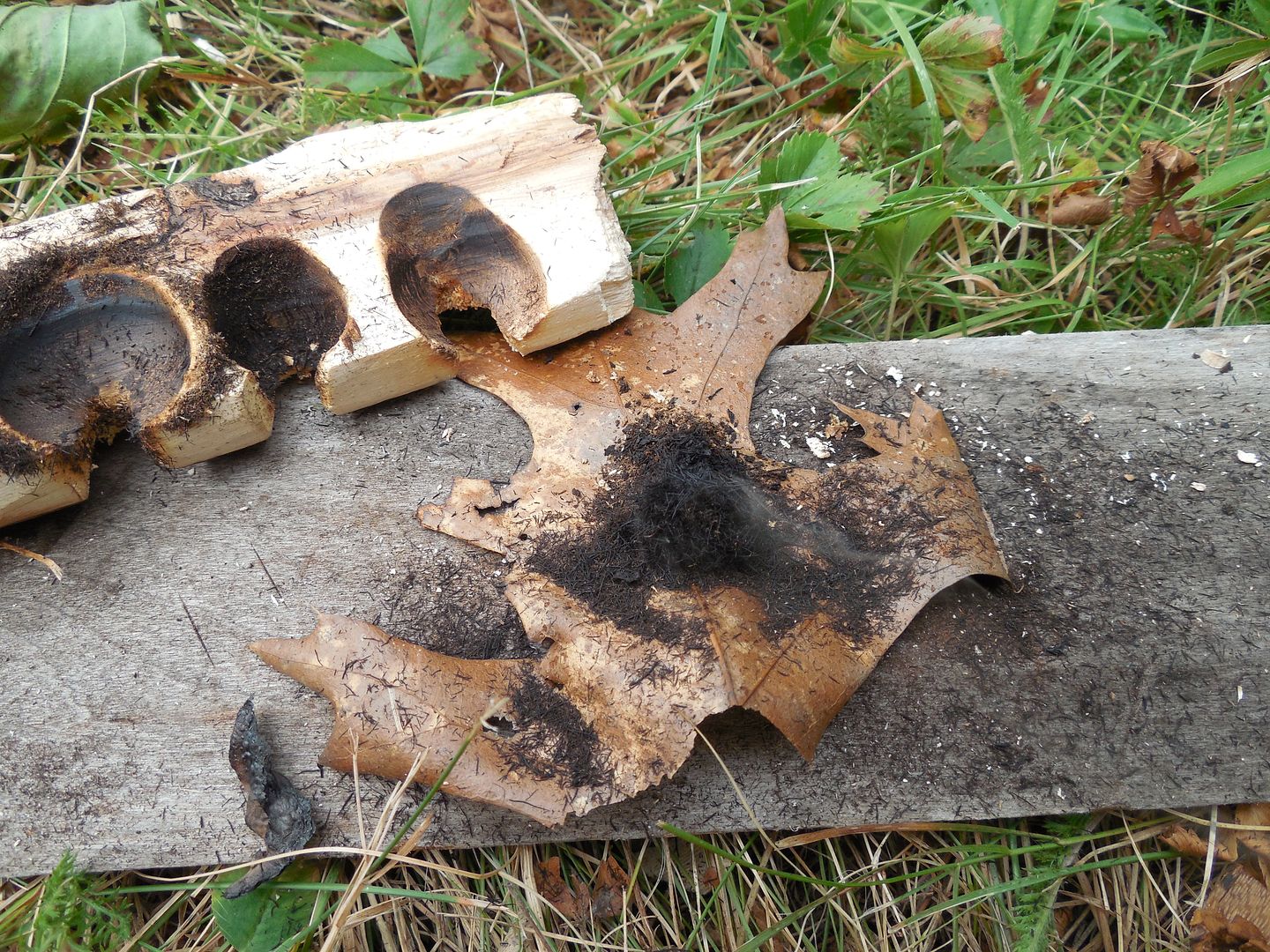 Yup that's a TP tinder bundle. There are some gusty winds which ignited the paper nearly instantly when the coal dropped in. In fact the coal still remained totally intact as the TB burned down.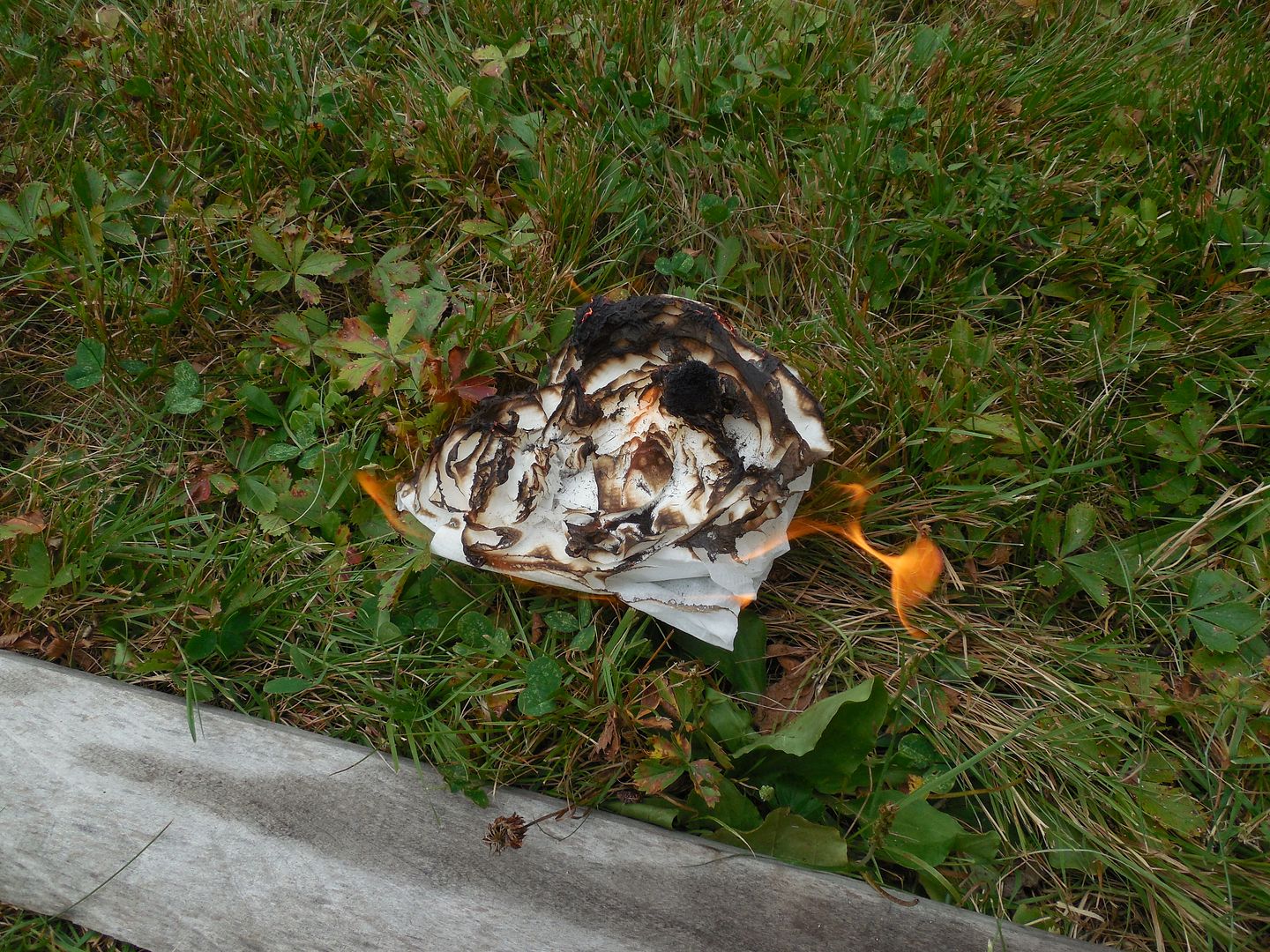 Clearly the bearing block worked. Came with a nice loud paracord lanyard for visibility. Thanks for looking.