I wanted to post up a few improvised oil lamps that can be made in the wild. These lamps provide light but also will help heat a small shelter. The Inuit, or Eskimos, have used whale blubber in an oil lamp called a Qulliq or Kudlik to heat their igloos for centuries. We don't have whales or igloos around here, but oil lamps are still beneficial.
This lamp is made from a common river Mussel shell with a stick tri-pod lashed together with hemp cordage. The wick is also hemp and the fuel can be any kind of cat oil. Solid animal fat can be used as well as it will melt as it is heated by the flame.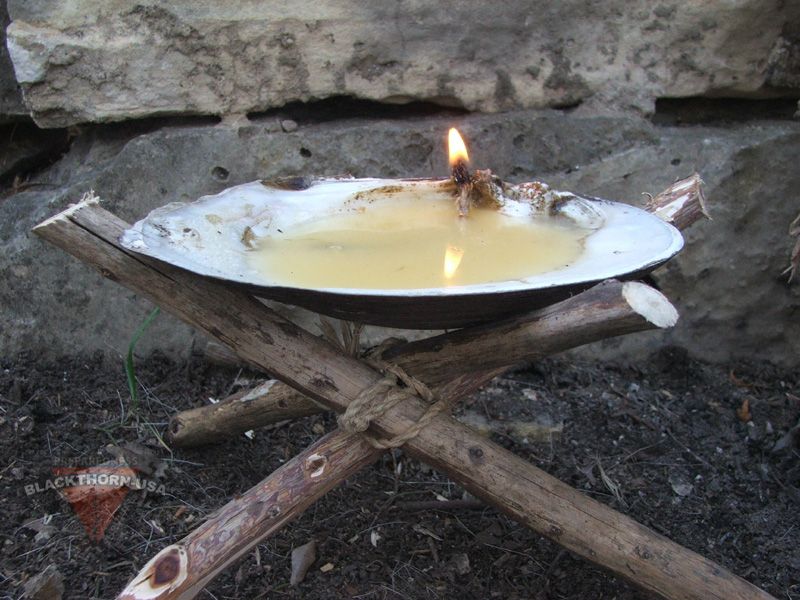 This next lamp is similar as it uses the same kind fuel and wick, (in this case it was dogbane), but the lamp itself was a naturally occurring hole in the center of a small log.
Next up isn't exactly a "lamp", but it is an oil fueled light source. Mullen plants are very common and very useful for many things. Often the dead stalks will be sticking up out of heavy snow and be bone dry. You can make a good torch by soaking the seed pod in oil, or drizzling oil over it. When lighting it, don't light the very bottom of the seed pod or it will burn through the stalk long before the seed pod burns out. These make quite effective torches.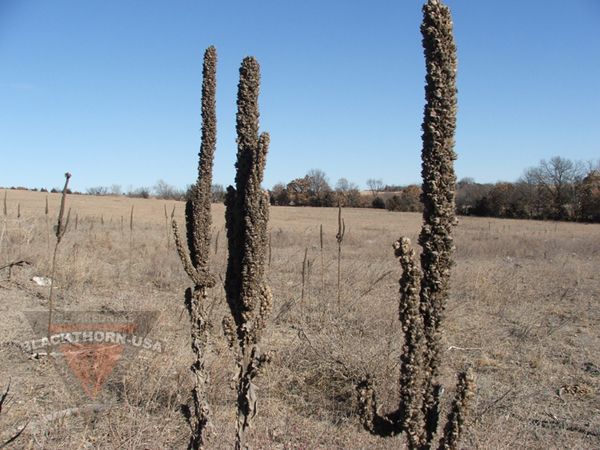 For more modern improvised oil lamps see this thread.